In past posts, I've shown you what the
home studio
and
kitchen
will look like in my post-lottery win home. Continuing on with the tour, I want to take you outside for a bit to check out some gorgeous front yards with some serious "curb appeal".
All images via
Pinterest
:
This one was kind of castle-ish! Love the lighting, the black-rimmed windows, and the carport on the side.
My dad would be drooling over this lawn, and rightfully so! We'd have to use some of our winnings to pay for professional lawn maintenance because (sorry, Baberoo) we would not be able to keep it looking this beautiful. I'm also loving the arts and crafts style columns and stonework.
Oh. My. The wraparound porch! LOVE. Can't you just imagine sitting out on the porch, reading a book, sipping some tea or watching the sun come up? And all those windows! Amazing.
Location, location, location. Wow! Send me here right now please. I would prefer to not have the other houses so closeby, but it's a small price to pay for such gorgeous scenery.
While we're in the woods, let's visit Kyle's dream home! I'd say this is more of a backyard but being isolated in the woods, does it really make a difference? Second story porch? Check! Stonework? Check! Firepit? Check! SOLD.
Lottery home "driveway"
And of course, you always need a summer beach home!
Hehe, just kidding. Kind of reminds you of the Teletubbies house, huh?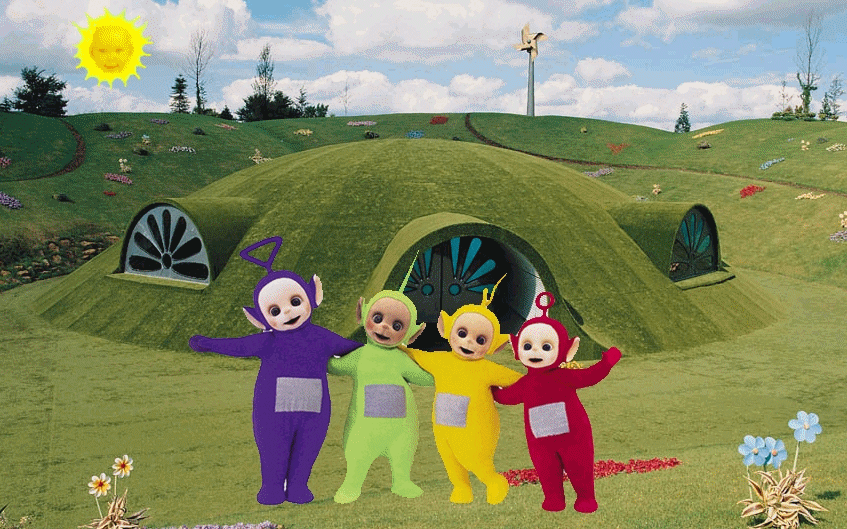 That's it for the lottery house curb-appeal! What do you think? Do you have similar dream house styles? Which one was your favorite?